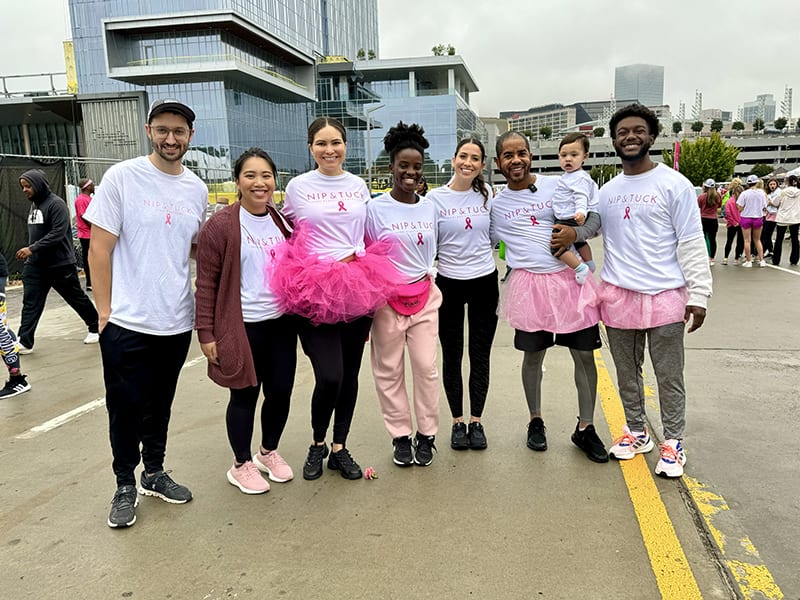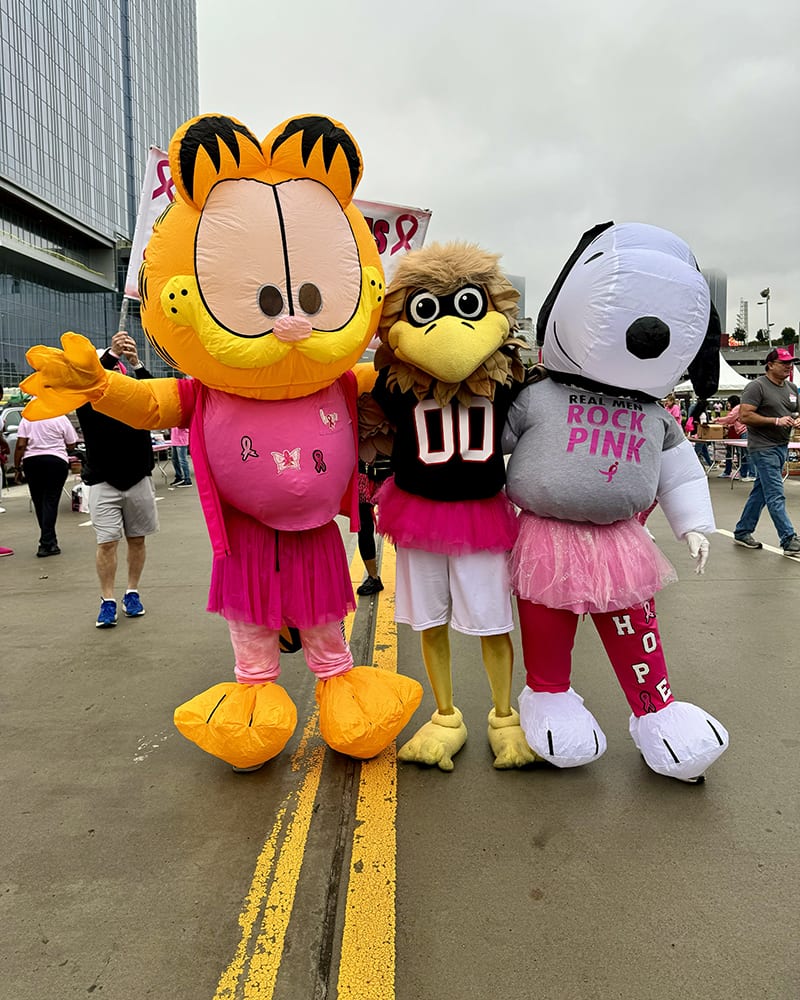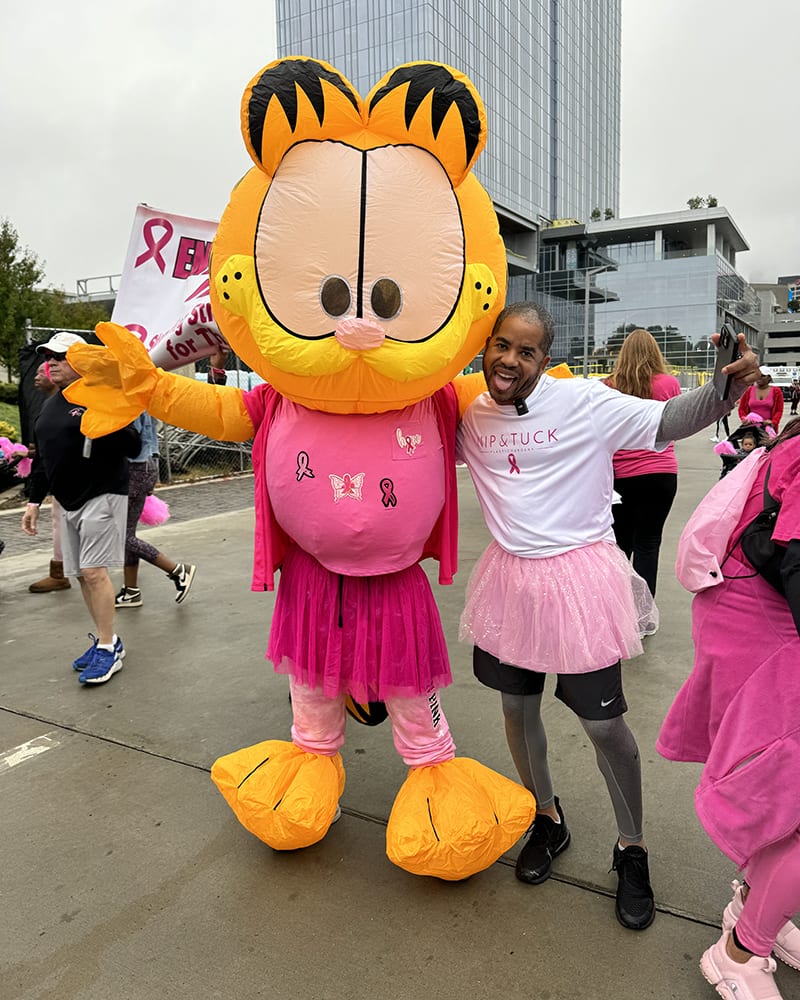 A Journey of Unity
Recently, we participated in an inspiring walk with the American Cancer Society to champion breast cancer awareness. Each step symbolized our unwavering commitment to standing beside every individual impacted by breast cancer.
More Than Just a Ribbon
For our Nip & Tuck team, especially for Dr. Jones, the fight against breast cancer holds personal significance. We've seen loved ones display unmatched courage and resilience, and unfortunately, we've also experienced the loss this disease brings.
The Significance of Breast Reconstruction
To us, breast reconstruction transcends the surgical process. It signifies a pivotal step in the healing journey, enabling survivors to reclaim what cancer sought to take. We recognize the deeply emotional and physical facets of this path and are privileged to support our patients as they find their way post-cancer.
Expertise Meets Empathy
Our breast reconstruction approach merges medical proficiency with a heartfelt understanding of the emotional nuances. We stand by our patients, guiding them with compassion, support, and expert knowledge.
Unity, Strength, and Care
Being a part of the breast cancer walk served as a poignant reminder of our collective strength. Every encouraging smile, shared experience, and united step echoes the solidarity of our community.
Our Shared Journey
Dr. Jones and the team extend their profound gratitude to everyone who joined us for the walk and those battling or supporting someone every day. Your resilience fuels our dedication to providing unparalleled care, understanding, and support in this essential journey.
At Nip & Tuck, we're here not only as consummate professionals but as compassionate human beings, ready to walk, support, and heal alongside you every step of the way.
"As a surgery resident, I am deeply engaged with the oncological and reconstructive sides of breast cancer treatment. Witnessing the profound emotional and physical tolls firsthand, I've also seen breast reconstruction play a transformative role in recovery. With personal ties to this battle, having lost an aunt to breast cancer, I profoundly grasp the intricacies of this journey. Know that I truly empathize and care.
"Let's pause to reflect: Heavenly Creator, guide our hands and hearts as we navigate the path of healing and recovery. Bestow strength upon those touched by breast cancer and comfort them with the knowledge they're never alone. May they find hope, resilience, and serenity."
Warm regards,
Nicholas Jones, MD, FACS and Nip & Tuck Team