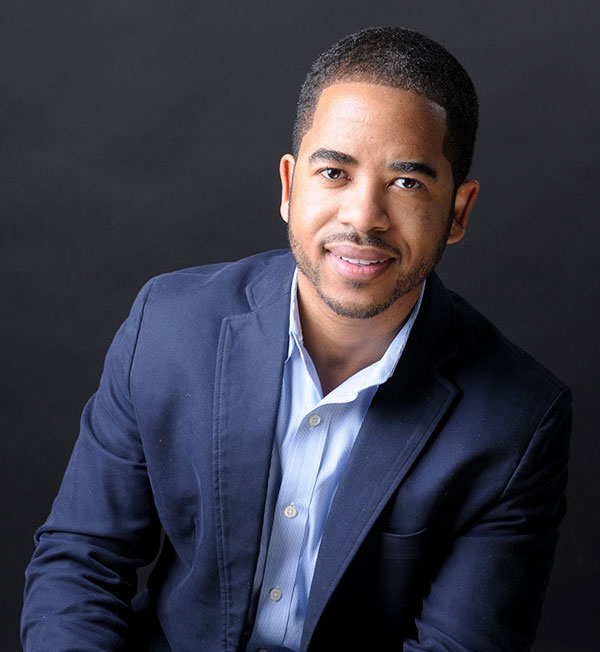 WHY NIP & TUCK PLASTIC SURGERY IN ATLANTA, GA?
World-class cosmetic surgical procedures require the skilled hands and trained eyes of a board-certified plastic surgeon. Nip & Tuck Plastic Surgery in Atlanta, GA is the vision of nationally prominent and double board-certified surgeon Dr. Nicholas I. Jones.
Nip & Tuck is passionately dedicated to giving you a more youthful appearance and a renewed self-confidence, offered in a medical environment that provides you with uncompromising safety and personal comfort.
MAXIMIZING YOUR RESULTS
Getting the most out of your cosmetic procedure doesn't end when you leave the surgical facility. When your surgeon's work is done, your contribution to attaining the results you want is in many ways just beginning.
Carefully following your doctor's recommended post-surgical recovery regimen is an essential part of maximizing the benefits of your procedure. Let's take a moment to outline how to best recover from two of the most popular procedures offered at Nip & Tuck Plastic Surgery in Atlanta, GA, liposuction and Brazilian Butt Lift.
You will stay in the care of the doctors and staff at Nip & Tuck Plastic Surgery following your liposuction surgery. Nothing is more important than your safety and comfort. But once you are back home following your successful liposuction surgery and are eager to display your "new and better you," it's the first time to "check all the boxes" needed to ensure your best possible recovery and results.
While liposuction can often be performed under local anesthesia, it is nevertheless an invasive procedure that requires your post-surgical patience and diligence. Liposuction will produce some swelling, bruising, and discomfort for a couple of weeks. You'll need to schedule at least a week away from work, and you will need to avoid anything other than light physical activity for up to eight weeks, depending on the size of the areas you had treated and how much fat was removed.
KEYS TO A GREAT RESULT
Read all the pre and post-op instructions prior to surgery!
Stay Hydrated
Fluid losses can be substantial during surgery, it's imperative to rehydrate your body.
You would be surprised how much your body actually loses; First, you have to stop eating and drinking the night before surgery, during surgery, your entire body can be exposed contributing to more fluid losses. There is also third spacing from the surgery, fluid escapes the blood vessels and slowly goes back into the intravascular space. Lastly, some patients are sluggish to orally hydrate which can further slow your recovery down.
Dr. Jones encourages his patients to prehydrate the week leading up to surgery, drink lots of water after surgery. If your urine is clear, chances are you are hydrated!
Lymphatic Massages early and often
The first massage is usually the most painful. We typically recommend one within the first 48 hours after surgery. It is imperative that you are well hydrated prior to having your massage so you don't end up fainting!
Wear your faja all the time except when showering.
Use layers, avoid having the garment directly against your skin
Camisole > Foam > Garment
IF YOU HAVE ANY CONCERNS, CALL US!
You will also need to wear a compression garment over your surgical areas until your doctor determines they are no longer needed. You'll be given specific instructions to follow prior to having your procedure. Nip & Tuck Plastic Surgery will follow up with you regularly to monitor and promote your healing.
Once those stubborn fat cells have been removed through liposuction, they cannot return or "grow back." However, you can still gain fat, especially in untreated areas, so it is very important to maintain a healthy weight through diet and exercise. Patients who follow their doctors' recovery recommendations report a very high level of satisfaction with their liposuction surgery.
Your bruising and swelling will generally peak in 3-4 days following your procedure. It is vitally important that you get out of bed and walk with assistance as soon after your surgery as possible to avoid post-operative complications.
Avoid salty foods, because they can prolong your swelling. Take any prescribed pain medication exactly as instructed. You will not be permitted to lie directly on your buttocks for at least four weeks. During that time, you will need to sleep on your stomach or your side (if you did not have fat transfer to the hips). Your doctor will let you know when it's okay to sit for limited periods (using a "Booty Pillow") and when you can return to work.
Smoking is an absolute "no-no," since it can inhibit wound healing. Carefully follow your doctor's instructions about properly maintaining drainage tubes and collection procedures. You can begin your six-month-long scar treatment program just as soon as your drains and sutures have been removed and the wound has closed. You'll be required to wear an abdominal binder or compression garment at all times for two months after surgery, although it's permitted to remove them to shower. Do not scrub your skin until your doctor approves it, and blot dry all of your incision sites.
It is vital that you keep your post-op follow-up appointments. Dr. Nicholas Jones will see you at least once within two weeks of your Brazilian Butt Lift, and then one month, six months, and one year following your surgery.
NIP & TUCK PLASTIC SURGERY'S PROMISE TO YOU
The doctors and staff at Nip & Tuck Plastic Surgery in Atlanta, GA are dedicated to helping you improve your appearance, your outlook, your self-esteem, and your quality of life. They have the training, the experience, and the "personal touch" required to maximize your results and satisfaction.
You are warmly invited to schedule a consultation today, as Nip & Tuck Plastic Surgery customizes a plan that is just right for you!