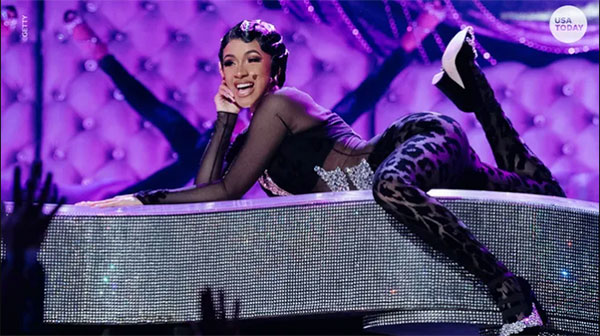 Over the last month, a couple of celebrities made the public aware of complications they had as a result of cosmetic surgery.
Notably, American rapper, Cardi B, had to postpone her Femme It Forward tour to recover from a recent plastic surgery procedure.
According to People magazine, the rapper's rep said, "Cardi was overzealous in getting back to work; she didn't take the time necessary to fully recover from her surgery."
Liposuction is a popular plastic surgery procedure in which cannulas are used to break up and "suck fat" out the body. Like many procedures, liposuction is done under the supervision of an anesthesia provider and a plastic surgeon.
It is routine to take off one to two weeks before returning to work and at least 6-8 weeks before resuming strenuous activity after undergoing liposuction of the body. It is important to know that lipoaspirate (the fluid and fat that is sucked out) is not just fat. It also contains other cellular components, including blood! If you can imagine, removing 5L of lipoaspirate, can cause a significant drop in the hemoglobin.
To put this in perspective, blood makes up about 7-8% of your total body weight, which would be about 4-5 liters (9 - 12 pints).
Remember, liposuction is a serious procedure and you need to give your body time to recover. Here are some tips:
Stay hydrated; hydrate before and after surgery
Caregiver to aid with assistance first 24-48 hours
Ambulate (move around at home to aid with your circulation)
Appropriate garment to aid in contouring and limit swelling
Before standing, sit over the edge of the bed to prevent orthostatic hypotension
Early lymphatic massages by a licensed therapist
Dr. Nicholas Jones is a double-board certified plastic surgeon certified by the American Board of Plastic Surgery and the American Board of Surgery specializing in both aesthetic and reconstructive surgery in Atlanta, Georgia.s